Jay Charendoff, a graduate architect and expert in residential construction, will patiently guide you through all the stages of your renovation.
If your project has already started but you have encountered problems with your contractor or technical construction issues, House Calls Renovation Advisors can help.
---
"I encourage my clients to start thinking of their renovation as a long awaited, expensive journey to a foreign country. You've already done some planning, but you don't speak the language or know the local customs, rules or regulations.
Under these conditions it's most likely that you will encounter unexpected difficulties, resulting in increased stress and higher costs than anticipated.
House Calls Renovation Advisors will help you navigate your renovation journey, avoid expensive pitfalls, and improve your renovation experience."
— Jay Charendoff
Stage 1: Pre-Construction
Jay will work with you through the pre-construction phase. Typical tasks include obtaining accurate on-site data and measurements, space planning, design, and costing to establish a feasible budget.
Jay will review your contractor's cost estimate and the contract and make recommendations accordingly.
Jay will review the project schedule and the payment schedule.
Before you sign your contract, Jay will review it and provide guidance to help protect you from potentially contentious issues.
Stage 3: Construction and Contract Administration
Jay will monitor the progress and quality of the work provided by your contractor.
Jay will review all invoices submitted by your contractor for accuracy and appropriateness based on the work completed at the time of submission.
Stage 4: Post-construction
Jay will perform a final site review and develop a deficiency list for remediation by the contractor.
Jay will continue to monitor payments to the contractor and advise you on the "Final Payment and the Release of the Holdback" to the contractor.
Stage 5: Legal: Contract Resolution, Expert Witness
If a dispute arises between you and your contractor, Jay will attempt to find a resolution. Should the matter go to court, Jay can act as an expert witness on your behalf.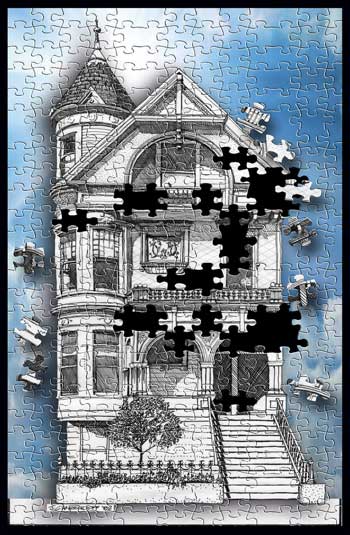 House Calls Renovation Advisors find the pieces that fit.